See on Scoop.it – Interesting News in General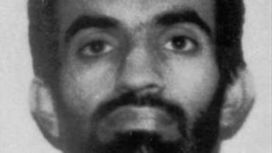 The Los Angeles Times reports Ramzi Yousef has filed a lawsuit in hopes he can persuade a judge to end his nearly-24 hours solitary confinement at a Colorado prison known as the Fortress in the Rockies.
Scott Bergman's insight:
Oh, isn't that terrible? He doesn't like the hospitality we here in Colorado are showing him. Guess he should have thought about that before he tried to kill thousands of inocent people in his failed bombing of the WTC. Cry me a river.
See on www.foxnews.com