See on Scoop.it – Interesting News in General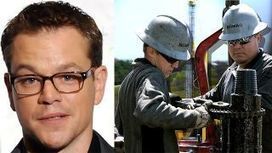 Some experts are asking whether the celebrities are enlightened advocates or NIMBYs — crying Not in my backyard! — even as their privileged lives remain entwined, however ruefully, with fossil fuels.
Scott Bergman's insight:
These actors, have no clue about real life. These are the same fools that gave us Obama for another four years. There is nothing wrong with fracking. The preceived danger is all in the heads of the sheeple.
See on www.foxnews.com