See on Scoop.it – PoliticsinAmerica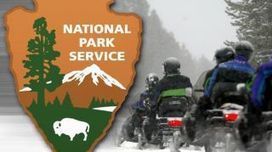 A U.S. park ranger told FoxNews.com that supervisors within the National Park Service (NPS) overruled plans to deal with the budget cuts that would have had minimal impact on the public.
Scott Bergman's insight:
Once again, the Dear Leader Obama, wants to make sure YOU feel the pain from the sequester, even though it's completely unnecessary. Meanwhile he and his family is planning another vacation to Matha's Vinyard. Seems to me he is beginning to sound a lot like the North Korean leadership, live it up while the people suffer, again I'd like to point out…unnecessarily, but so he can try and sway public opinion with theartrics.
See on www.foxnews.com