See on Scoop.it – Interesting News in General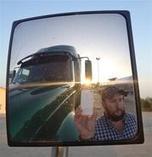 Some people have had it with TV. They've had enough of the 100-plus channel universe. They don't like timing their lives around network show schedules. They're tired of $100-plus monthly bills.
Scott Bergman's insight:
This article really goes to show how pampered the younger generation is. A guy by the name of Jeremy Carsen Young, a graphic designer,has a working antenna sitting unplugged on his back porch in Roanoke, Va., and he refuses to put it on the roof because he says "I don't think we'd use it enough to justify having a big eyesore on the house". Really? An antenna is an eyesore? Wow.
See on hosted.ap.org