See on Scoop.it – Social Media News From Scott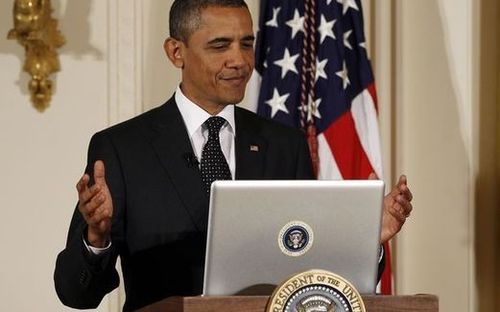 The 29,503,030 people who follow Barack Obama's Twitter account might see his picture, see his name, see that little blue verified account badge and think they're following the President — but it's not him.
Scott Bergman's insight:
Really? No kidding? Who would of thought? Seriously, anyone who thought otherwise, which is probably all of the Obama supporters, does not live in reality. Of course Obama doesn't tweet for himself.
See on www.theatlanticwire.com